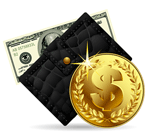 The AMSOIL Advantage! Profits without overheads
Set up business accounts and earn dealer profits as long as they are in business!
Establishing Retail & Commercial Accounts

About Retail Account: AMSOIL offers special wholesale factory direct pricing for retail businesses. AMSOIL ROTS (Retail-On-The-Shelf) Accounts are set up for retail outlets such as automotive service centers, auto parts shops, quick lube centers, hardware and sporting goods stores. These stores stock AMSOIL products on their shelves to install or sell to their customers.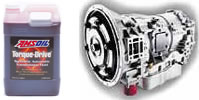 About Commercial Accounts: AMSOIL offers special wholesale pricing for commercial clients. Commercial accounts are set up for businesses which operate vehicles, equipments and machinery purchasing lubricants for the performance of their business (not for resale). Example: construction, industrial, farming, trucking, taxi fleets, police / government departments etc.
As an AMSOIL dealer, you have the opportunity to identify such businesses and set them up with "AMSOIL Retail or Commercial" factory direct wholesale accounts. Your business accounts buys AMSOIL products factory direct at wholesale cost. AMSOIL handles shipping & billing, while you are paid dealer commissions in the background.
All your accounts are secured under your dealership. No other dealer can service or sell products to your protected accounts. There are no limit to the number of accounts a dealer can establish and service. These accounts provide steady stream of income as long as they are in business and sell / consume AMSOIL products.
AMSOIL offers dealers the opportunity to own and operate a profitable business part or full time. You can establish accounts in any part of North America! There are no territorial restrictions. As a business owner / entrepreneur there are other benefits like tax savings.
Leverage Your Business: In addition you can establish your own dealer network. Sponsor & train new dealers. When your dealers progress in their business your profits and bonuses will increase significantly.
You can also establish "Fund raising accounts" such as car, boat clubs, religious organizations etc. The members of the non-profit organization will purchase AMSOIL products at retail price the proceeding profits are credited to the organization and your dealership earns dealer commission credits. Obviously there is more than one way to establish & diversify your AMSOIL dealership business which will be recession proof.
Virtually sky is the limit... !
AMSOIL is an established & a reputable company with a proven line of the highest quality products in an expanding market. A rock-solid business opportunity offering a variety of lucrative sales programs featuring generous profits, minimal administrative responsibility and a multitude of sales aid and support all designed to help achieve your financial goals.